A Way With Words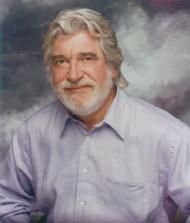 GRAEME EDGE was born on 30th March 1941 in Rochester, Staffordshire. His mother was a pianist for the silent movies and his father, grandfather and great-grandfather were all music-hall singers.

Graeme trained as a draughtsman but soon went into music full time. He never started out to be a drummer, he was, in fact the Manager of a group called the Blue Rhythm Band. Graeme always watched the drummer in the group and fooled around on the drums, but never really drummed professionally until that drummer quit and he had to fill in. He then bought his first drum kit.

The first band that Graeme formed was the Silhouettes followed by The Blue Rhythm Band. He then helped to form Gerry Levene and the Avengers, who recorded a single for Decca, and appeared on TV in "Thank Your Lucky Stars". Following the collapse of this group in April 1964 Graeme formed The R & B Preachers, which included Denny Laine and Clint Warwick. When that group disbanded the three of them linked up with Ray Thomas and Mike Pinder to form The M & B 5, which later changed its name to The Moody Blues.

During the Moodies' break in recording and touring, Graeme released his first solo album KICK OFF YOUR MUDDY BOOTS in 1975. He became particularly enamoured with the salsa, calypso, samba and reggae beats when he visited the Caribbean during his ocean going voyage round the world in his 70ft yacht. The journey also helped to inspire his second solo album PARADISE BALLROOM, released in 1977.

Graeme drums with a precision beat while spicing the Moodies' sound with a wide range of percussion instruments. When away from the spotlight he lists his hobbies as sailing, golf, war films and sci-fi.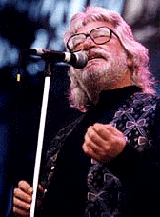 one of Graeme's first bands
the original line-up